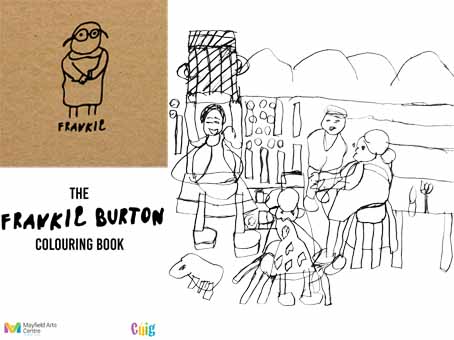 The Frankie BURTON Colouring Book
Frankie Burton is an artist in residence at Mayfield Arts Centre as part of Cuig supported studio programme.
Frankie is a prolific drawer, taking inspiration from the world around him. He was exhibited both nationally and internationally.
The Frankie Burton's Colouring Book allows you to discover and reinvent a selection of Frankie's artworks.
We invite you to add your own marks through colour. We hope you enjoy it!